THE WEEK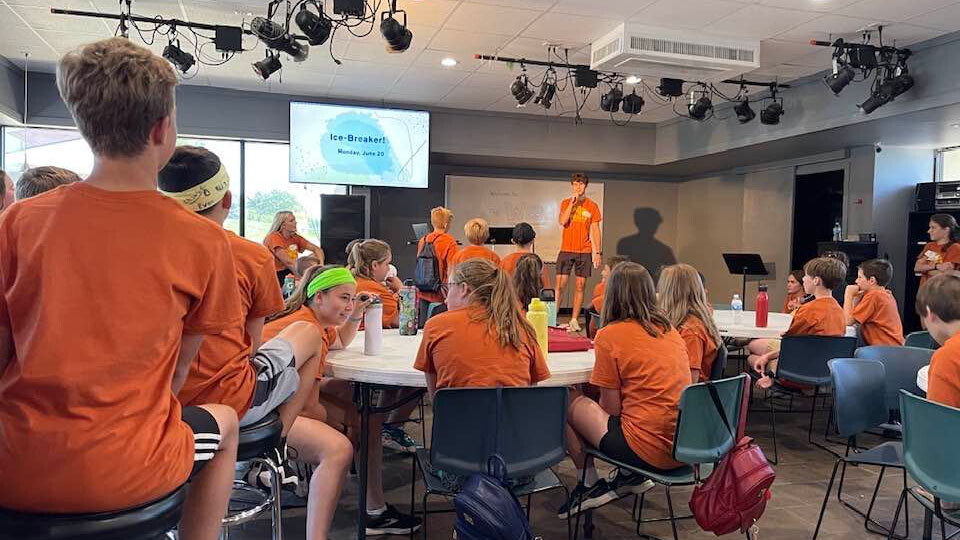 The Week 2023 - Middle School
June 19-23, Noon to 4:30pm
Current 5th-8th grade students CAN serve at VBS (but are not required to), and then have some fun themselves in the afternoon with some amped-up activities offered at the WEEK! We're pleased to offer a discount to our students who are serving at VBS (If registered by May 31st).
Monday - Kick-Off at Webster Gardens Youth Center (the YaCC) including get-to-know-you games, water balloon events and other activities
Tuesday- Laser Tag at the EDGE in Belleville
Wednesday- Rock n' Jump
Thursday- Crestwood Aquatic Center
Friday - City Museum
Cost: (Included in cost: Lunch each day, transportation, and cost of activities at event)
$75 - VBS Discount! Helping with VBS each day (If registered by May 31st)
$90 - THE WEEK only (not volunteering at VBS or registered after May 31)
Students may, at their own discretion, bring extra money for snacks or souvenirs at relevant event sites. A supplies list (water bottle, towel, as needed) will be provided the week before the event.