Stellar VBS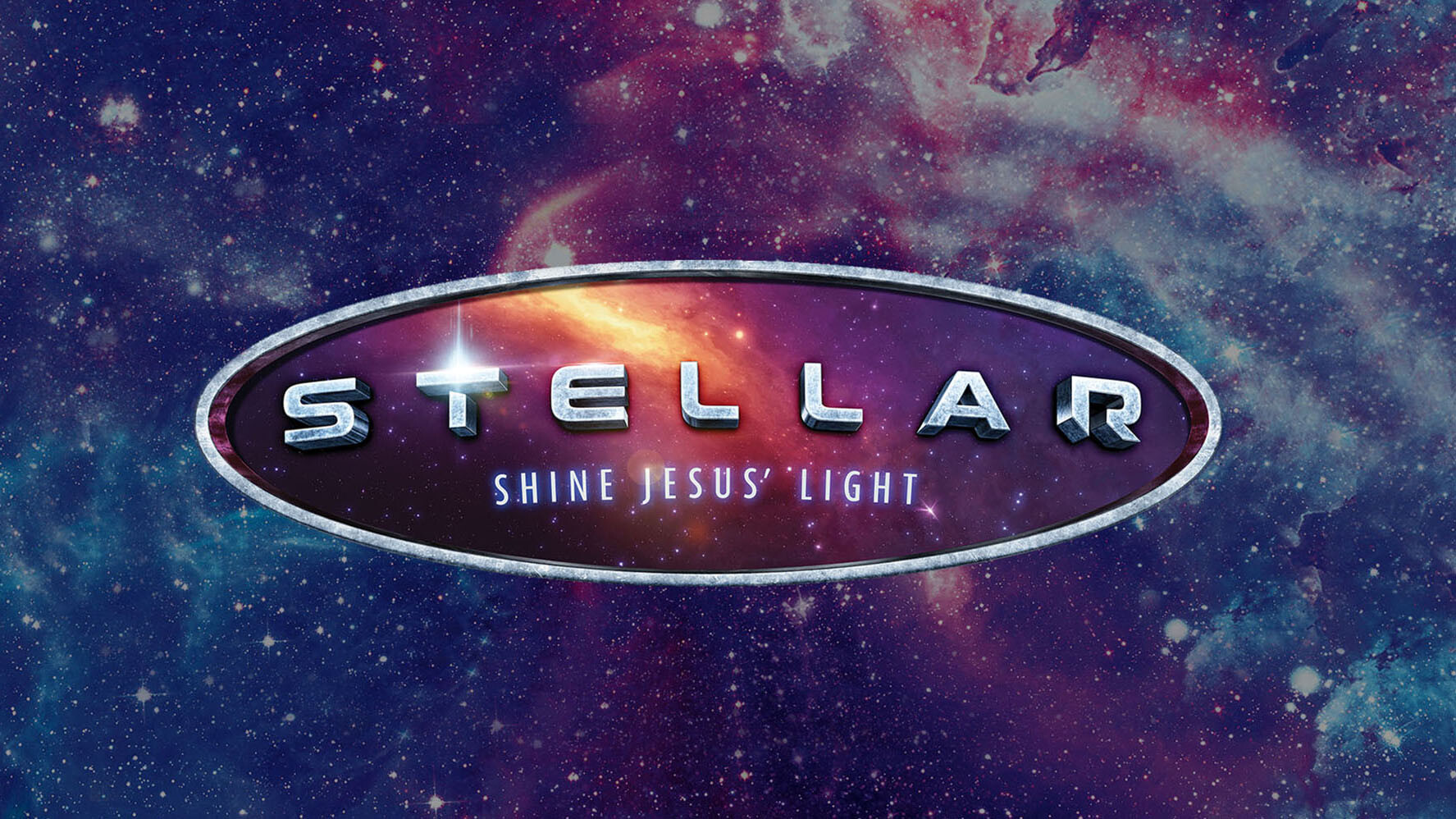 Vacation Bible School 2022
STELLAR VBS -
SHINE JESUS' LIGHT!
Monday, June 19 to Friday, June 23 | 9:00 am-12:00 pm
Launch kids on a cosmic quest where they'll have a blast shining Jesus' light to the world. Stellar rockets kids on an out-of-this-world adventure that's light years of faith-building fun. Register your kids TODAY! Early registration is through May 21st; Pre-Registration May 22-June 11. REGISTER WITH THE BUTTON BELOW. Please consider serving in one of the many volunteer roles we have below.
Register Child for VBS VBS VOLUNTEERS - ADULTS & STUDENTS MIDDLE SCHOOL - REGISTER FOR THE WEEK
WE OFFER VBS IN THREE SEPARATE KID GROUPINGS:
VBS for children who have completed Kindergarten through 4th grade. (5-year-olds who have not yet attended Kindergarten please register in Preschool.)
Preschool for children aged 3 1/2 through 5 1/2. All children must be potty trained.
Nursery provided for young children if the parent is volunteering during VBS Week. Use the Volunteer sign-up form to register for nursery childcare.
Please select your child's age/grade as of January 1, 2023
VOLUNTEERS
We need adults, high school students, and middle school students who want to volunteer to help with VBS. There are many roles to help with - see details HERE. Volunteer with the buttons above.
MIDDLE SCHOOL - THE WEEK
Current 5th-8th grade students CAN serve at VBS (but are not required to), and then have some fun themselves in the afternoon with some amped-up activities offered at 'The WEEK'! Register with the buttons above.