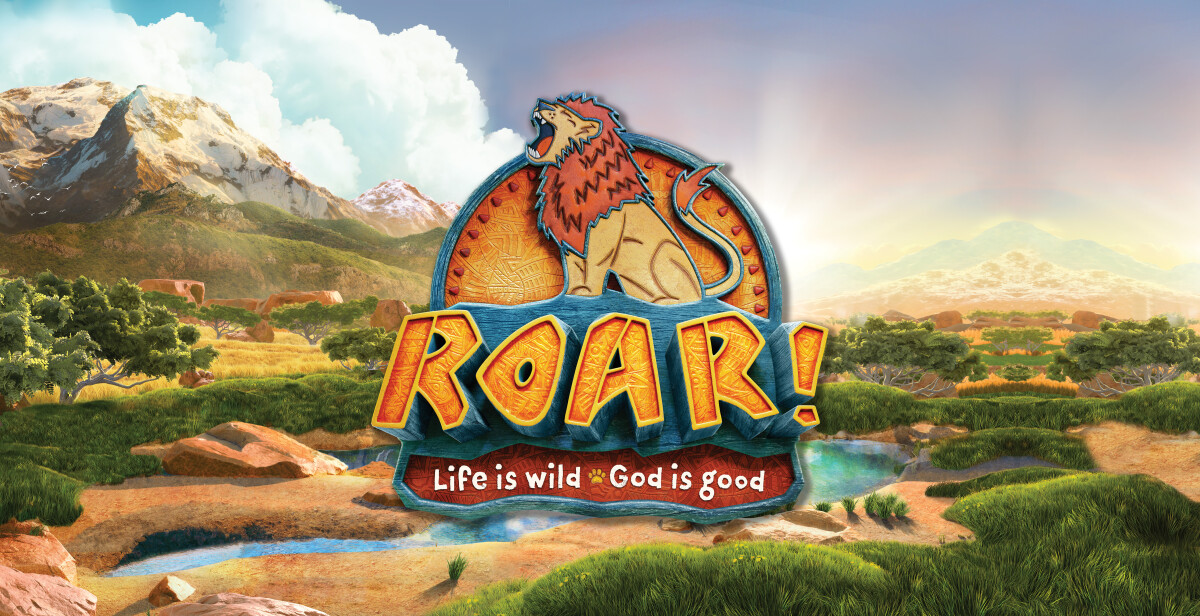 Monday, June 17, 2019, 9:00 AM - Friday, June 21, 2019, 12:00 PM
*must login to myWG to sign up electronically to donate from VBS supply needs list
Vacation Bible School 2019
ROAR, LIFE IS WILD, GOD IS GOOD
June 17-21, 2019 | 9:00am-12:00pm
Vacation Bible School at Webster Gardens is coming this June! This year, our theme will be "Roar, Life is Wild, God is Good!," where kids will explore God's goodness and celebrate a ferocious faith that powers them through this wild life. Program ages are 3 1/2 (born before 01/01/2016) through completed 4th grade.
VBS registration fees:
$15 per child Online Early Bird Registration, March 1 to May 15. (Max. $45 per family)
$20 per child Online Pre-Registration, May 16 to June 12. (Max. $60 per family)
$30 per child In-Person Walk-In Registration, June 17 (Max. $90 per family)
We accept payment by debit or credit card. We do not accept payment by check.
REGISTER CHILD ONLINE THRU 6/12*
* Walk-in Registrations welcome during VBS week
Donations
We need many supplies on hand for VBS in June. If you would like to donate, click on the "Donate Supplies" button below.
If you want to help but can't do the shopping...you can text "LCWG" to 77977 and designate your gift to VBS Donations from your mobile phone (or place an envelope marked "VBS Donation" in the offering basket during worship).
Volunteer
Would you like to volunteer? We make it easy and fun! We offer a nursery for volunteers who want to help but still have little ones less than 3 1/2 years old. You can read descriptions of the various roles here.
All volunteers should plan to attend a Training and Dress Rehearsal event on Thursday, June 13th from 6:30-8:30 pm in Friendship Hall. During this event, volunteers will meet with their volunteer group to learn guidelines about their role, do a quick "dress rehearsal" for the morning welcome time at day one of VBS, and enjoy ice cream and social time collectively with our awesome volunteer group. Please email any questions or concerns to .
MS Students Vol at VBS and attend THE WEEK THRU 5/31MS Students Vol at VBS only
VBS LEADERS
Use the form below to request supplies needed for VBS:
The Week
Current 5th-8th-grade students CAN serve at VBS (but are not required to), and then have some fun themselves in the afternoon with some amped-up activities offered at the WEEK!

When: June 17th through June 21th (during VBS Week)
Time: Noon-4:30pm each day
Monday, June 17 - Kick-Off at Webster Gardens including Gaga Ball, water balloon games and other activities.
Tuesday, June 18 - Laser Tag at the EDGE in Belleville
Wednesday, June 19 - Science Center Omnimax Movie (Movie TBA)
Thursday, June 20 - Hydro-Day: Pool Party at Crestwood Aquatic Center
Friday, June 21 - City Museum
Cost: (Included in cost: lunch each day, transportation, and cost of activities at the event)
$60 if helping with VBS each day (THE WEEK registration must be turned in by May 31st)
$70 for THE WEEK only.
Students may, at their own discretion, bring extra money for snacks or souvenirs at relevant event sites. A supplies list (water bottle, towel, as needed) will be provided the week before the event.