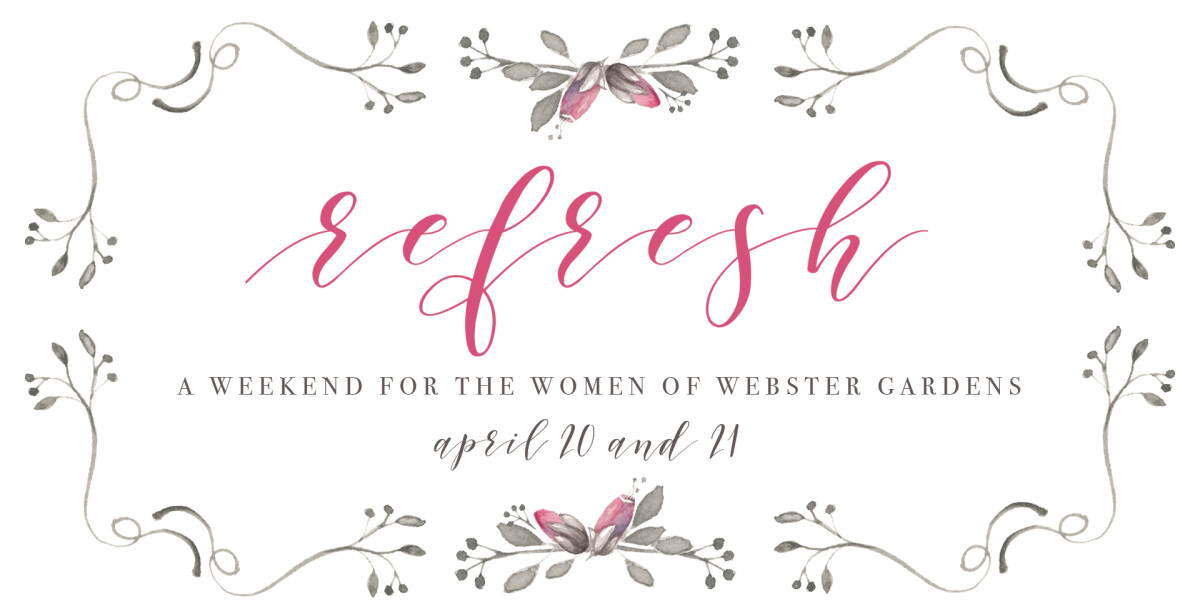 Friday, April 20, 2018, 7:00 PM - Saturday, April 21, 2018, 8:00 PM
Refresh Women's Weekend

April 20-21, Classrooms a, B, c & Friendship Hall

A weekend for the women of Webster Gardens to refresh their faith, minds, and families. Erin Dittmer will lead ladies through a personal application of the fruits of the spirit, and Sandi Geis will direct a session on prayer. There will also be workshops on journaling and much more. Breakout sessions will allow ladies to choose topics that interest them most. Optional events include a kick-off chocolate tasting at KaKao in Maplewood on Friday night and a catered dinner at the church on Saturday evening. Registration fee is $25 for the retreat and $15 for each optional event.
Refresh Womens' Weekend Schedule:
Chocolate Tasting at Kakao - Friday, 7:00-8:30pm
Refresh Retreat - Saturday, 8:30am-5:00pm
Catered Dinner - Saturday, 6:00pm
A complete schedule outline and speaker descriptions can be found here!
Questions? Contact Kim Welton at