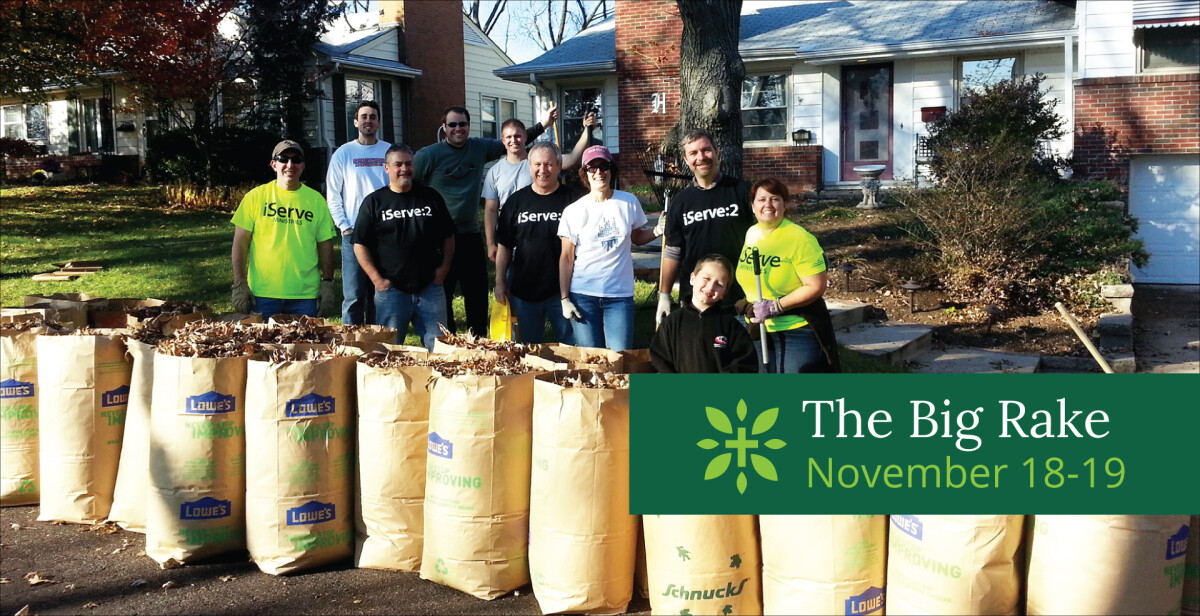 Saturday, November 18, 2017, 8:30 AM - Sunday, November 19, 2017, 4:00 PM
The Big Rake

November 18 , 8:30am-12:00pm
November 19, 12:00-4:00pm
Something "Big" is happening at Webster Gardens! Join our congregation as we serve the community by sending droves of groups to rake yards for those who aren't able to do so on their own. Come with a small group, family, or a friend. Here are ways for you to be involved:
Can't rake yards but would like to help? We have other ways for people to serve with this event (you will need to login to myWebsterGardens to access the signups below-please contact the church office at 314.961.5275 if you need assistance):

Let's make this year the Biggest Rake!