Faith Path
Faith Legacy
When we're baptized, God claims us as His own! And then instead of standing still, He places us on a "road of faith." We offer 3-week classes for parents as their children reach important faith "mile markers." We use the "Faith Legacy" series to offer parents guidance as their children grow in faith. The classes help parents understand faith development at each stage and offer helpful ideas for use in the home. At the end of each 3-week class, children are given a special faith object and parents bless their children during a worship service.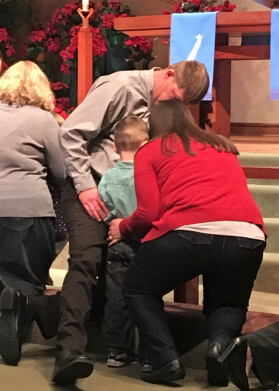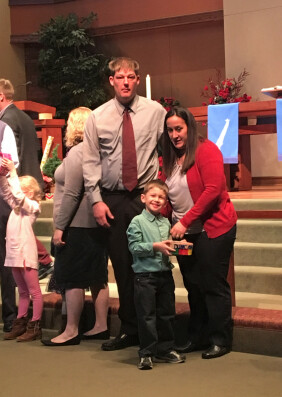 The Faith Path is:
Birth/Baptism (classes offered 4x/year) — Families receive a Faith Chest
Age 4 — Children receive a Worship Kit for home devotions
Age 6 — Children receive a towel and basin (to symbolize service)
2nd Grade — Children receive a Bible
5th Grade - Children receive a Small Catechism and prepare to receive the Lord's Supper for the first time
For more information, contact Brian King, Director of Children's Ministry at 314-961-5275 or email.