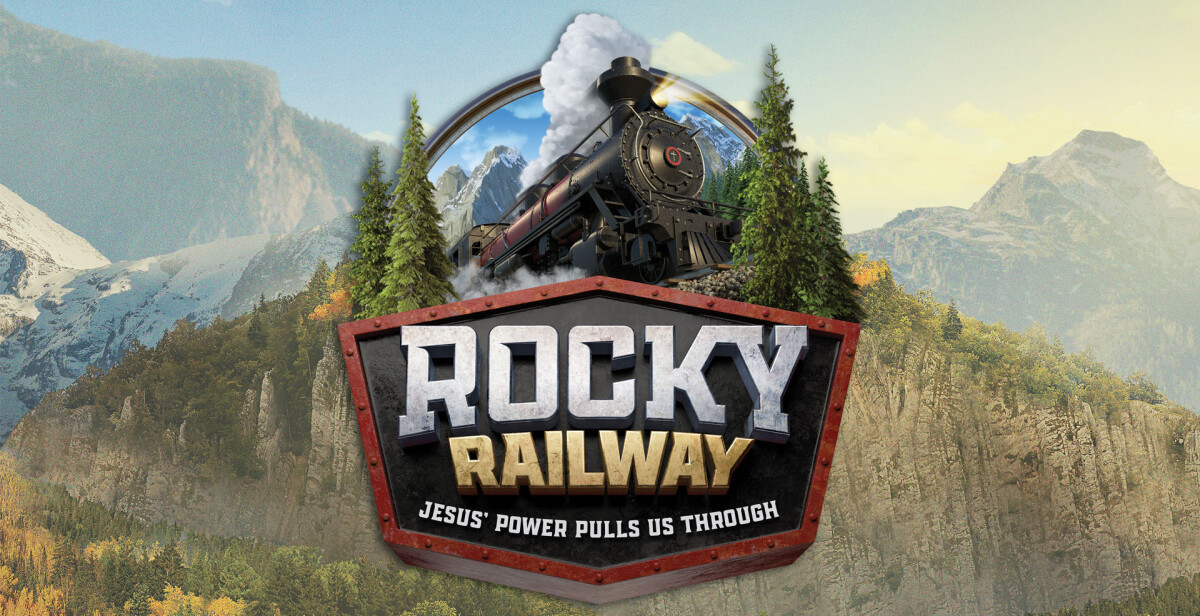 Daily, from 06/21/2021 to 06/25/2021, 9:00 AM - 11:30 AM
Vacation Bible School 2021
Rocky Railway: Jesus' power pulls us through.
Monday, June 21 to Friday, June 25 | 9:00 am-11:30 am
Hop on the track that's right for you and join us for Webster Gardens Rocky Railway VBS, where Jesus' Power Pulls Us Through! This year we have two options for VBS…
IN-PERSON Track

K-4th grade at Webster Gardens, wearing masks in a classroom setting just like school, not exposed to children in other classrooms, viewing VBS videos together, participating in group discussions, activities, crafts, and playing outdoor games-with your classroom only. We have limited capacity with this option so register today! Volunteer to serve with the button below registration.

ONLINE ONLY track

All ages in the comfort of your own home/backyard with your own family or a small group of your choosing.

Webster Gardens will supply you with all you will need for crafts, snacks, and directions on how to view the VBS videos online. You will also receive a T-shirt for each child and a music cd for the family. Supply bag pick-up is at Webster Gardens on Saturday, June 19 from 9-11am. Please pull up to the front circle drive and we will deliver the bags curbside! Volunteer to serve with the button below registration.


---
Volunteers
We need adults, high school students, and middle school students who want to volunteer to help with VBS. There are many roles to help with whether it's preparing supplies, decorating, or serving in-person at VBS. Volunteer with the form below.