Embrace Ministries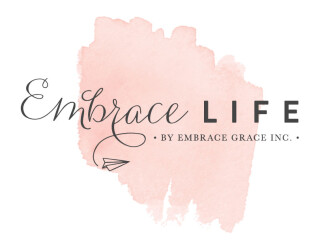 Embrace Life
Embrace Life is a support group for single new moms designed to help encourage them on their new journey. Embrace Life curriculum and program equips single new moms on how to flourish in their relationship with God and not only survive in life but THRIVE!
These brave moms will learn spiritual and practical ways to help navigate their way through life while using the Holy Spirit as their compass. Along the way, they will be making new single mom friends and connecting with amazing leaders and mentors that will help guide them in this new season.
If you would like to learn more about how you can get involved, please contact Annette Torno at
---

Embrace Grace
Embrace Grace is a one-semester program offering a support system, providing spiritual, emotional and physical support for single, young women experiencing an unplanned pregnancy. The Embrace Grace DVD curriculum paired with the Embraced by Grace Study Guide conveys the heart of God through simple, yet powerful lessons about God's love and grace for each of us. Whether a single, young woman with an unplanned pregnancy was raised in the church or has never heard the message and hope of Jesus, she will encounter God in a way she never has before.
If you would like to learn more about how you can get involved, please contact Annette Torno at