Belize Mission Trip 2019

Belize Mission Trip 2019
March 15-22, 2019

You are invited and challenged to join the team from the Lutheran Church of Webster Gardens on our fifth annual spring break trip to Seine Bight, Belize to serve the people there.
We will aid in the construction of a Lutheran church building and outreach center, continue tutoring students at St. Alphonsus school in reading, provide home health care, and run an eyeglasses clinic!
We partner with the Belize Mission Society as well as missionary Pastor Meissner and Pastor Burch to do short-term missions with a long-term impact!

Contact Kathy Odegard at for more information. Join us on this trip by registering via the link below and paying the $100 trip deposit.
Mission GiftS and Trip PaymentS Form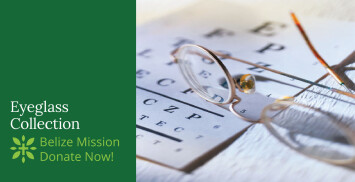 Eyeglasses for Belize
The need for eyeglasses is great especially for those in poverty situations in third world countries. You can help by donating: adult glasses, bifocals, children's glasses, new over-the-counter reading glasses or even sunglasses. We will also be accepting donations to buy new glasses; donation checks can be made out to Lutheran Church of Webster Gardens with "Eyeglasses for Belize" on the memo line. Please drop your donations in the box at the Mission Kiosk in the front hall.