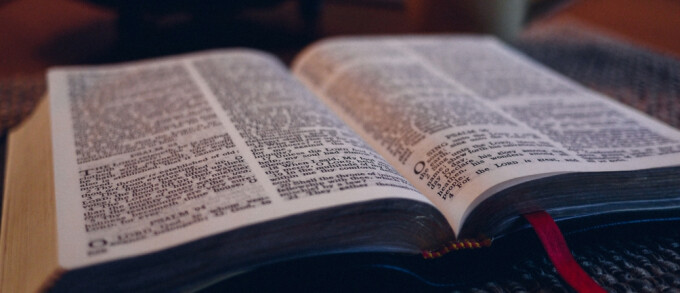 To Know Him Is To Love Him
" Know therefore that the Lord your God is God; he is the faithful God, keeping his covenant of love to a thousand generations of those who love him and keep his commandments." ~ Deuteronomy 7:9
God's ways are not our ways. We see that very clearly in scripture, many times over. He is very much above and beyond our comprehension. You may have even heard that He is "unknowable." But I want to encourage you that He is, in fact, knowable! Think about this: right now, at this very moment, you can say something that you know – without doubt – about the character of God. He's good. He's faithful. He's loving. He's gracious, compassionate, long-suffering. He's generous. (Pause here and think of three more things you know about God's character. I'll wait.)
So how is it that we can know and say these things? By REVELATION. God reveals Himself to us. He does this through scripture, through reflection, through prayer and of course through Jesus – the perfect, holy, physical manifestation of God, His word and His ways. Were God unwilling to reveal Himself to us, then certainly He would be unknowable. But He blesses us by choosing to reveal Himself to us. He really wants us to know Him!
Here at Webster Gardens you have probably seen or heard that we aim to "Know and Enjoy God; Read and Reflect on Scripture; and Serve and Share the Gospel." I want to encourage you that as you come to know this fantastic, unfathomable, multi-faceted God – as He reveals Himself to you – you surely will begin to enjoy Him. You'll enjoy His company. It's more tangible than we – you or I – imagine. You'll enjoy His love, His warmth, His sense of humor – whatever He reveals to you. And yes, you will come to enjoy His ways. Then undoubtedly you will find yourself wanting to read and reflect, and serve and share more. This happens when you get to know Him. You get closer to His heart.
Try it and see. To know Him is to love Him.