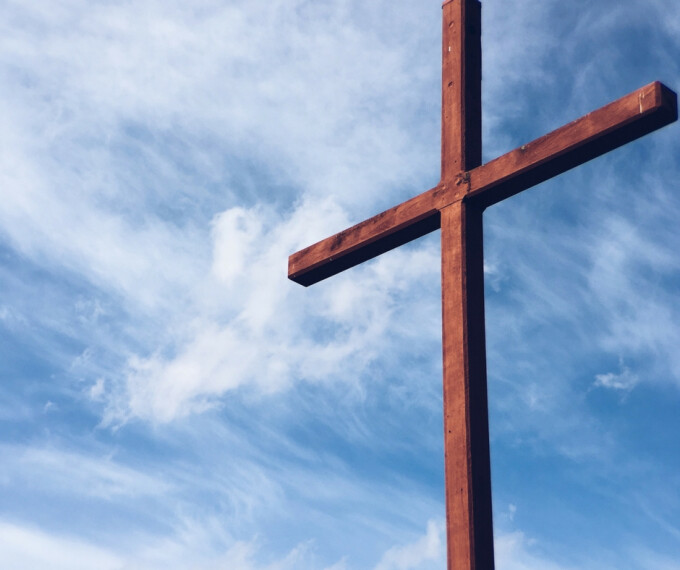 I was an elementary school kid at St Peter's Lutheran Church, sitting in a pew with my family at the Good Friday service, I wish I could tell you the year, but I'm confident it was in the range of 1981-83. As the lights continued to dim toward the end of the service, there was a long period of silence, followed by the pastor SLAMMING a book down on the altar or pulpit (not sure which, I couldn't see), to audibly represent the finality of the stone shutting the tomb of the crucified Jesus. The Latin term for this is Strepitus, in case you didn't know and were interested.
At the end of another Good Friday service (same church, same year range), a loud, jarring, dissonant organ riff tore through the period of contemplative silence, representing the curtain of the temple being torn in two (Matthew 27:51).
More than 30 years ago, those dramatic experiences stayed with me, and helped me understand and appreciate the drama of that Friday. As we journey through the last weeks in Lent, approaching Good Friday and Easter, don't let the facts of Jesus' death and resurrection just be dry facts in a history book. Remember the drama of Jesus' rescue mission. The hymns and songs of Jesus' sacrifice are full of tension and anticipation. Let your worship in these next couple weeks rivet you in your seat like I was 30+ years ago.
Know that the finality of the nails in the cross, the stone on the tomb, the curtain's tearing signifying the destruction of the barrier between God and the people He loves, are for you as we continue our Lent journey together.