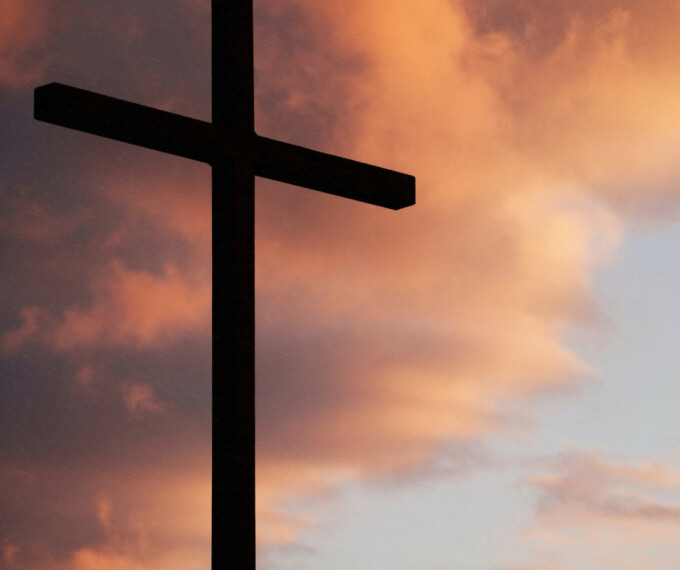 "Jesus has met you here." Those are words we hear from our pastors every Sunday at the Lutheran Church of Webster Gardens. And it's true. It's all because Jesus died on the cross, taking upon himself the punishment our sins deserved. By his death and resurrection, Jesus bridged the gap that separates us from God. Because of the cross, we are forgiven and holy in God's sight. Therefore, when we gather to worship, God comes to us with the full measure of his grace and mercy. But there's more…
Worship certainly begins with God coming to us. But because of the cross, we have been given free access to the throne of God. As we worship, we send our praise and prayers up to Him. Ephesians 2:18 says, "Through [Jesus] we have access to the Father by one Spirit." And in Ephesians 3:12 we learn, "In [Jesus], and through faith in Him, we may approach God with freedom and confidence." So, like the vertical beam of the cross, the exchange of love and blessing flow up and down between God and His children.
God's Love ↓ Our Prayers and Praise ↑
Don't miss this extraordinary miracle that takes place in worship. Cherish it! Just remember, there's another dimension to worship we can't ignore. Jesus said in John 13:34, "As I have loved you, so you must love one another." The people who come together their worship are part of the Body of Christ, which is described in Ephesians 1:23 as the "fullness of [Jesus] who fills everything in every way." Stop. Read that again. That's big! This is the reason it is important to worship in community rather than in isolation.
Furthermore, the church is a place where we are equipped and inspired to extend the love we share with God and our brothers and sisters in the church with the whole world! So, like the horizontal beam of the cross, the love of God flows through us as we express grace, forgiveness and mercy with our fellow Christians, and with all those we meet in our neighborhoods and around the world.
Love for fellow Christians ↔ Love for the whole world
Of course, at the crossbeams of worship is Jesus. He is at the very center as we gather in His name. "God exalted him to the highest place and gave him the name that is above every name, that at the name of Jesus every knee should bow, in heaven and on earth and under the earth, and every tongue acknowledge that Jesus Christ is Lord, to the glory of God the Father." (Ephesians 2:9-11). So whenever you come to church, be sure to go with the flow…the cross-shaped flow of worship!