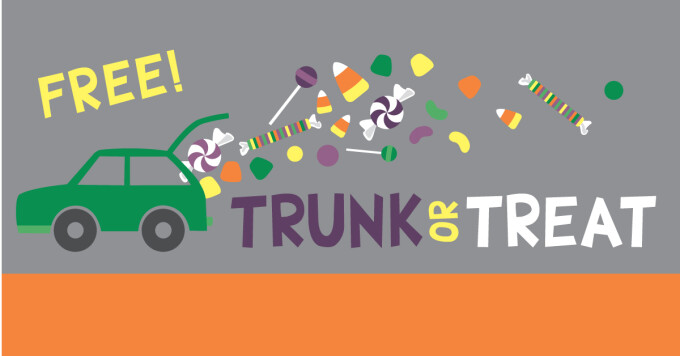 Friends, here in this season of learning about "Life on Mission", it is both natural and important that we take steps to put feet to that idea. Therefore, I strongly urge you to bring YOUR trunk (replete with candy and decorations and such. Click HERE to register) to YOUR church on the evening of October 30, so that you may bless YOUR community by loving YOUR neighbors as YOURself. Hebrews 13:15-16 states, 15 Through Jesus, therefore, let us continually offer to God a sacrifice of praise—the fruit of lips that openly profess his name. 16 And do not forget to do good and to share with others, for with such sacrifices God is pleased. (Emphasis added.) Worshipers, this is what we are called to do. So while I'm blessed to see each one of you in the WG house, together, worshiping our great God every Sunday, I'm now imploring you to take it outside and worship on October 30 by doing good and sharing with others! If your plan is to bring your children instead of your trunk, that's fantastic and you are welcome! Know that YOU also can do good and share with others by INVITING a friend or two or three along. So come one, come all and bring YOUR worship by coming to Trunk or Treat at WG!
Use this invite to share with your friends on facebook.
Use this invite to text to your friends.