Transforming Lives
Webster Gardens Home Makeover ministry is truly transforming lives. Every 1-2 years iServe will identify a home owner who is in need of some major or minor home renovations. A very large team, over a period of months, through fundraising and hard work will completely transform the home. The ministry team and volunteers aren't just working on a home they are sharing Jesus in a very tangible way.
(If you donate online, please select "iServe" in the designation area.)
Join us for our next home makeover this January!
We'll be helping Richard Lawrence, whose upstairs tenant was arrested for having a meth lab on the second floor last Fall. Everything on the floor was completely destroyed. Here's the full story from Richard:
"I own a two family home and rented my upstairs apartment- having a management firm perform credit checks and criminal records. The renter seemed friendly and apparently had three jobs. On August 12, 2016 six detectives with guns drawn knocked on the renter's door. The renter was arrested for creation of a meth/DMT lab in his apartment. The detectives emptied the apartment of the drugs and lab equipment.
The Saint Louis Department of Public Safety condemned my home. No one was allowed to occupy the premises until it was cleaned of all chemical residue. I filed a claim with American Family Insurance. They refused to cover my home due to an exclusion clause that fails to cover pollutants. I hired a firm Bio-Absolute to perform the clean-up. Amie, the owner, worked with the American Family Insurance claim's adjuster to cover part or total cost, but to no avail. The clean up cost was $9,400. Clean up included stripping the apartment of all items (appliances, cabinets, flooring, counters, several walls, blinds, doors, clothing, furniture, TVs, paintings, etc.). On my floor all carpeting and most furniture was disposed of. All chemical residue was eliminated and the house was retested.
In November of 2016 my home passed all tests. Meanwhile, my son and I had to live at another location. My sister, my guardian angel, let me use her residence from October through November. To replace the items in my apartment will cost about $4,400. To replace the items in my rental unit including appliances, cabinets, flooring, rebuilding walls, painting will cost over $11,000. "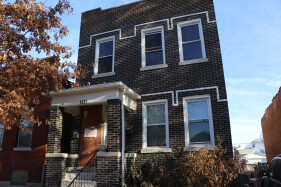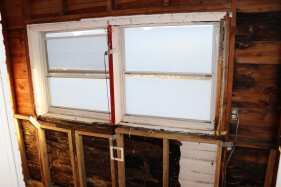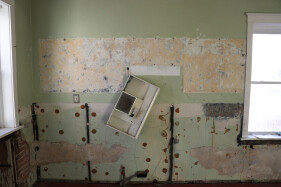 Join us in helping rebuild and restore Richard's home. See the kiosk in the lobby for more information or contact the iServe Ministry Team at . The estimated start date for our Home Makeover is early February, but we're waiting on certain permits to be approved until we set a specific date. You can sign up to volunteer or give a donation below:
See our previous Home Makeover stories!
Watch Irma's Story
Have a Home Makeover Candidate?