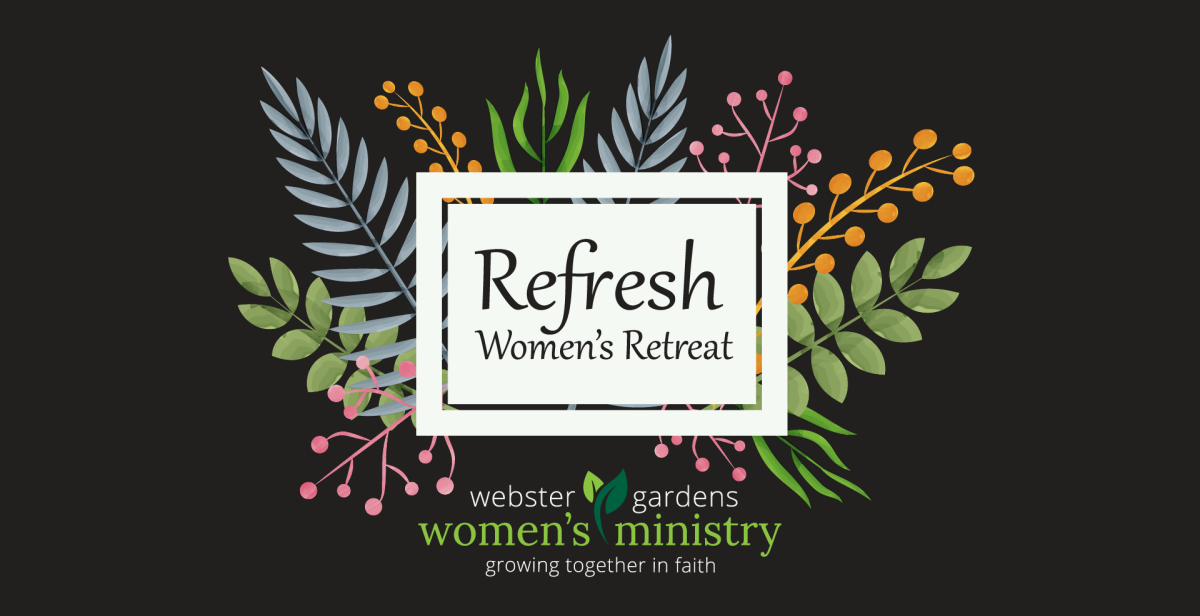 Friday, March 06, 2020, 2:00 PM - Saturday, March 07, 2020, 3:00 PM
Refresh Women's Retreat 2020
Friday, March 6 and Saturday, March 7
Please join us at a weekend for the women of Webster Gardens to focus on refreshing our relationships with Jesus, our friends, and our communities!
On Friday afternoon at 2:00 pm, meet at church to carpool to the St. Louis Art Museum for 'Art in Bloom'. Then at 5:00 pm we will all enjoy dinner at Rich and Charlie's in Crestwood. After dinner at 6:30 pm back at the YaCC we will have a professional florist guide us in creating our own floral arrangement which you can take home with you. We will also enjoy some dessert. $18 due at registration. Friday activities are optional, come to as many as you are able.
Saturday, March 7, registration is from 8:30-9:00 am. All events on Saturday take place at Webster Gardens. The day includes speakers, music, craft activity, breakfast, lunch, snacks & a registration bag filled with goodies. Food is provided, we will have a variety of offerings but if you have specific dietary restrictions please bring your own food, refrigerator space and a microwave are available. Closing is at 3:30 pm. The cost for Saturday's retreat is $35 due at time of registration. (below)
Questions? Contact Kim Welton at .