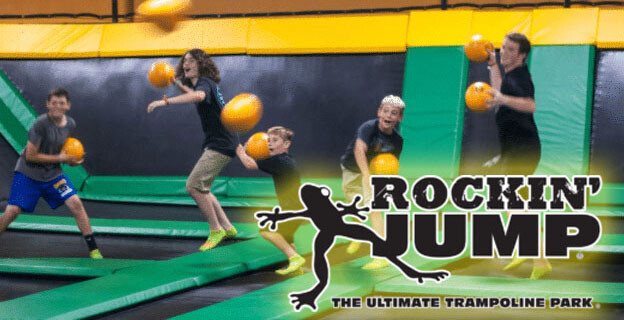 Friday, March 06, 2020, 6:30 PM - 8:00 PM
Middle School at Rockin' Jump
Friday,
March 6,
6:30-8:00pm
Join Us for 90 Minutes of Jumpin' Fun!

WHERE: "Rockin' Jump" 7375 Watson Rd (2.5 miles east of Webster Gardens) Drop off and Pick up at the "Rockin' Jump"
COST: $13 includes jumping (and jump socks). Students can bring extra money for snacks.
WHO: Students in 6-8th grade (bring a friend!)
IMPORTANT: Everyone participating must sign the Rockin' Jump waiver. The link to the waiver is in the registration form below.
Registration or parent volunteer sign-up with the button below.
The deadline for sign-up is March 4.