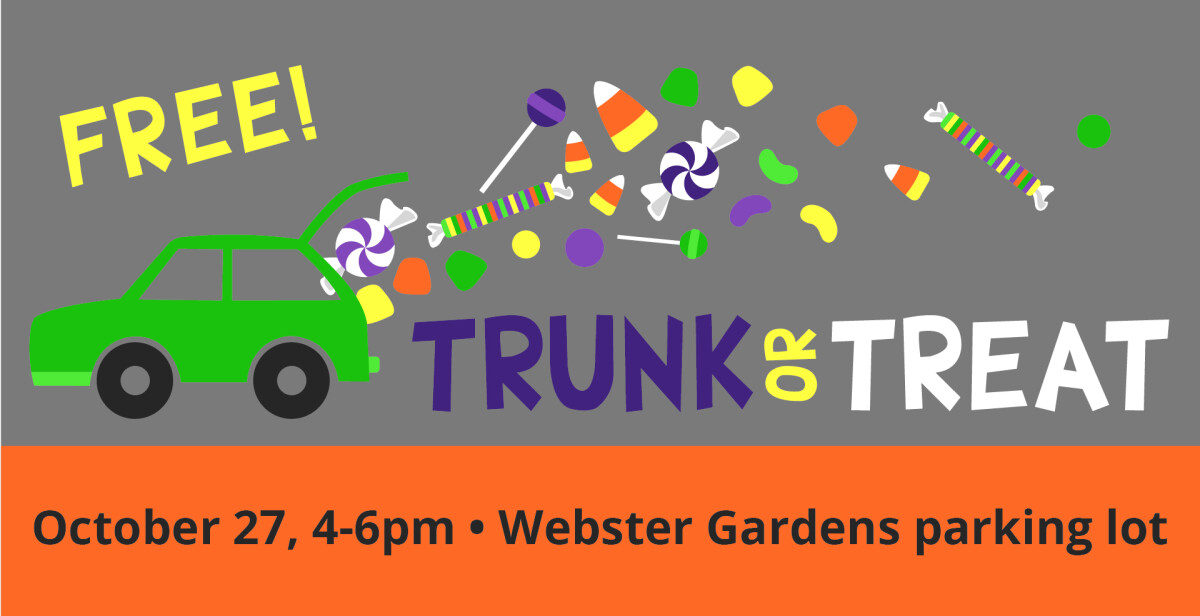 Saturday, October 27, 2018, 4:00 PM - 6:00 PM
Trunk or Treat
Saturday, October 27, 4:00-6:00pm
Join us for this fun event as adults decorate their cars and hand out treats to kids from their trunks! Children dress in costumes and go from car to car collecting candy. It's FREE, and we'll have snacks, games, and a bounce house. Avoid the lines and pre-register now on our website! We're also looking for 90 cars to decorate their trunks. If you're interested, click on the links below.
I want to decorate my trunk and pass out candy!
Great! Click on the volunteer button below to sign up! Be sure to read the trunk guidelines!
How Do I Decorate My Trunk?
Anyway you like! Can be a Halloween theme, sports, comic characters, Biblical, exotic locations- and can be as elaborate or simple as you wish. (nothing too spooky or gory please). Google is a great resource! Cars should arrive no later than 3:30pm.
How Else Could I Help
?
We need adults to supervise parking, snacks and our moon bouncer.
VOLUNTEER a trunk or be an event helper