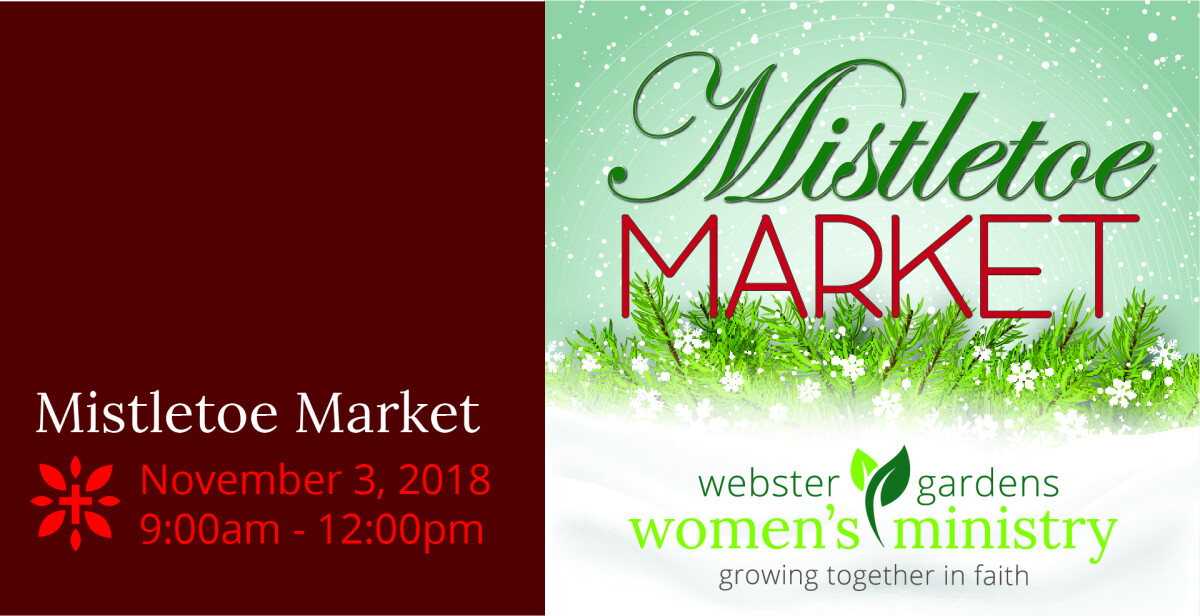 Saturday, November 03, 2018, 9:00 AM - 12:00 PM
Mistletoe Market at Webster Gardens
November 3, 9:00am-12:00pm.
Webster Gardens Women's Ministry is hosting "Mistletoe Market". We will be serving breakfast for the ladies including a coffee bar and will have crafters and vendor tables in the gym. There will be raffle prizes, proceeds benefitting Dave & Heidi Lewis, missionaries at St. Timothy Lutheran Church in St. Louis. Please contact Kim Welton with questions:
If you are a vendor and would like to secure a table in the marketplace please click on the button below.