Lent & Holy Week Worship 2019

Holy Week Worship
Join us for worship as we reflect on Christ's journey to the cross and celebrate His resurrection from the grave! We are anchored in faith. He is risen!
Holy Week Worship Schedule
Palm Sunday, April 14, 8:00am & 10:45am
Maundy Thursday, April 18, 3:45pm & 7:00pm
Good Friday, April 19, 3:45pm & 7:00pm

Easter Eggstravaganza DETAILS HERE April 20, 2019 10 a.m. until noon
Easter Sunday, April 21, 8:00am, 9:30am, & 11:00am
Monday, April 22, 7:00pm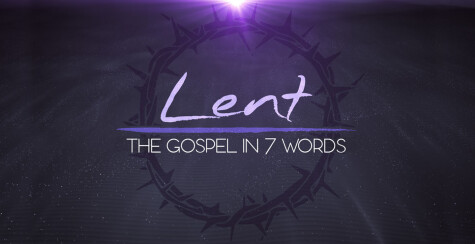 Lenten Worship
Join us for our midweek Lenten services beginning on Ash Wednesday, March 6, and proceeding weekly through April 10. We'll begin a new series titled, "The Gospel in Seven Words," and during this season of Lent, we are going to prepare our own seven words so that we can share the hope we have. Come worship with us as we prepare to celebrate His death and resurrection on Easter Sunday. Families, join us directly after school at 3:10pm-3:40pm for some fun activities, have an after-school snack and enjoy some family time that is not rushed! Then we will serve dinner between services at 4:30pm.
Lent Worship Schedule
Wednesday, March 6 (Ash Wednesday), 3:45pm & 6:30pm
Wednesday, March 13, 3:45pm & 6:30pm
Wednesday, March 20, 3:45pm & 6:30pm
Wednesday, March 27, 3:45pm & 6:30pm
Wednesday, April 3, 3:45pm & 6:30pm
Wednesday, April 10, 3:45pm & 6:30pm