Be a Part of Something Great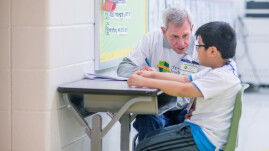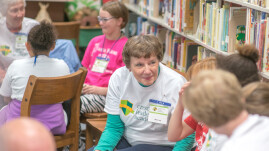 Webster Gardens developed this Academy in cooperation with Crestwood Elementary School and Gotsch Intermediate School as a way to partner with under resourced children in our immediate community. You can make an investment in the future of a student and the future of our community! 4th and 5th graders are at a critical age. CLA and GLA equips children to make positive decisions so they can be a positive influence on their family and in the world. Click on the buttons below to see how you can become a mentor at Crestwood Elementary and/or Gotsch Intermediate.
Read what Lindbergh Schools said about our Leader Academy: Click here!