Bible Classes
Adult Bible Classes at Webster Gardens


"Ancient Words; Modern Faith – a Study of the Nicene Creed"
Teacher: Pastor Jason Broge
Room: Friendship Hall
Time: 9:30-10:25am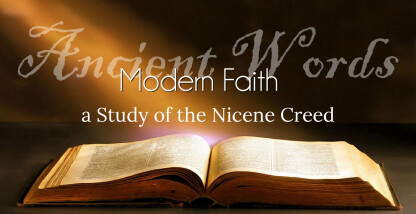 Join Pastor Jason Broge as he studies the Nicene Creed.
ANCIENT wORDS - MODERN FAITH - Audio Recordings
Sem Session Begining November 4, 2018
Teacher: David Jander
Room: Music Room
Time: 9:30-10:25am
November 4 – November 18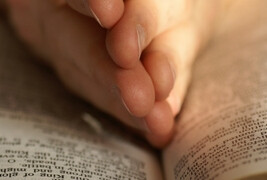 David Jander will be leading a class called "The Great Escape" the study of the book of Exodus.
Parents Bible Study
Teachers: John and Erica Spangler
Room: Classroom A
Time: 9:30-10:25am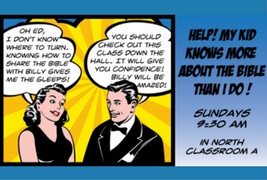 While many of us have thought, "Help! My kid knows more about the Bible than I do" or "I need a parenting do-over," we're not alone as parents when it comes to raising our children. This class will encourage, support, and equip you as we learn what it means to be godly parents. Come join us on Sunday mornings from 9:30-10:25am in Classroom A.


Hebrews 11: "Heroes of Faith"
Teacher: Glenn Sprich
Room: Board Room
Time: August 19th, 9:30-10:25am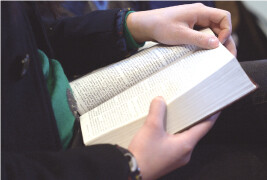 The class is a continuation of "Heroes of the Faith… a study of the sixteen Heroes of the Faith listed in Hebrews 11. Sixteen men and women of the Old Testament who by faith achieved an extraordinary service to God like Abraham and Moses Gideon and Rahab. Along with these Old Testament heroes we will also look at sixteen New Testament heroes of the faith like Peter, James the brother of Jesus, Luke and others. We'll look at what they did to be a hero of the faith, how it served God and His people and what lessons do we today learn from their example. Please join us for this exciting discussion.
"Young Adults Bible Class"
Teacher: Dave Eberle
Room: Parlor Room
Time: 9:30-10:25am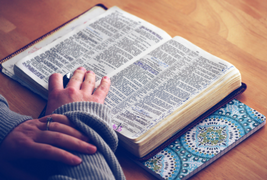 This class is topic and discussion based with a wide variety of themes. We prioritize learning, discussing, and growing the spiritual needs of each member through open, judgment-free dialogues. This class emphasizes vulnerability, openness, understanding, and light-heartedness. There is a singular main topic each week, but a loose structure allows the class to go off on tangents if they are pertinent to an individual's questions or needs.