Bible Classes
Adult Bible Classes at Webster Gardens

"Creedal Living:
Exploring How the Apostles' Creed Impacts the Way We Live."
Beginning Sunday, November 3
Teacher: Pastor Pastor Broge
Room: Friendship Hall
Time: 9:30-10:25am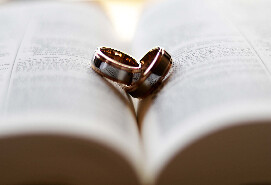 Join us in for this six-week class on the Apostles' Creed. We will take a deeper look at the theology at the heart of the creed and explore the ways in which God is inviting us to live out our faith in everyday situations.
---
"Mere Christianity"
Beginning September 8
Teacher: Eric Jacobs
Room: Music Room
Time: Sundays 9:30-10:25am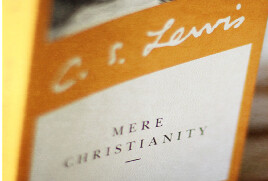 Come join us as we explore one of C.S. Lewis' seminal books, "Mere Christianity". We will take a nine-week, deep-dive into Lewis' logical approach to Christianity. We'll explore the context and the persuasive technique as we leverage this work in our everyday spiritual conversations.
---
"The Top 10 Reasons Jesus Came To Earth"
Beginning September 8
Teacher: Glenn Sprich
Room: Board Room
Time: 9:30-10:25am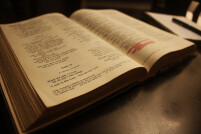 We look forward to the long-awaited birth of Jesus. In the fullness of time, God sent His Son to give His life for our salvation. Why else did Jesus live with us on earth? What were the main reasons for His time with us? We will explore 10 of those reasons such as, He came to teach us how to serve, He came to establish His Church, He came to show us how to forgive, and more. Please join this class for a discussion of these important reasons and what they mean to us today.
---
"Young Adults Bible Class"
Teacher: Dave Eberle
Room: North Classroom C
Time: 9:30-10:25am

This class is a topic and discussion based on a wide variety of themes. We prioritize learning, discussing, and growing the spiritual needs of each member through open, judgment-free dialogues. This class emphasizes vulnerability, openness, understanding, and light-heartedness. There is a singular main topic each week, but a loose structure allows the class to go off on tangents if they are pertinent to an individual's questions or needs.