Bible Classes
Adult Bible Classes at Webster Gardens
The Gospel of John
Teacher: Pastors Jason Broge
Room: Friendship Hall
Time: 9:30-10:25am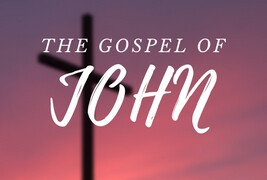 Pastor Jason Broge will lead us through a study of John's Gospel account in the New Testament. Click on the button below to hear recordings of these classes.
Sem Sessions
Teachers: Various Concordia Seminarians
Room: Music Room
Time: 9:30-10:25am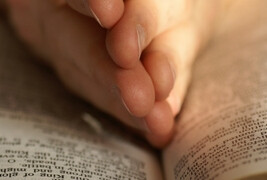 Grow in God's word through a new Bible study being held on Sunday mornings in the Music Room titled, "Sem Sessions." It is led by a seminarian each week as they convey something they have learned at seminary. The class is filled captivating topics, thought-provoking discussion, and a different seminary leader each three to four weeks.
Parents Bible Study
Teachers: John and Erica Spangler
Room: Classroom A
Time: 9:30-10:25am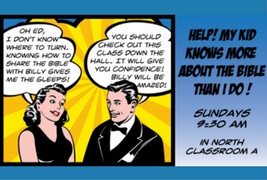 While many of us have thought, "Help! My kid knows more about the bible than I do" or "I need a parenting do-over," we're not alone as parents when it comes to raising our children. This class will encourage, support, and equip you as we learn what it means to be godly parents. Come join us on Sunday mornings from 9:30-10:25am in Classroom A.


"What We Believe"
Teacher: Pastors and Tim Ellis
Room: North Classroom C
Time: May 20-June 17, 9:30-10:25am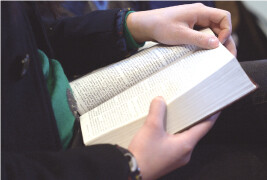 Webster Gardens is blessed to have a community with diverse backgrounds coming together to seek to know Jesus. Whether you've never studied the Bible before, just need a refresher about what the Bible has to say about our daily lives, or want to investigate more about our core beliefs as Lutheran Christians, What We Believe is a great place to get started. Join us for four Sunday mornings from 9:30-10:25 am to explore these topics and more. To register, email Tim Ellis at or sign up here!
"Young Adults Bible Class"
Teacher: Dave Eberle
Room: Parlor Room
Time: 9:30-10:25am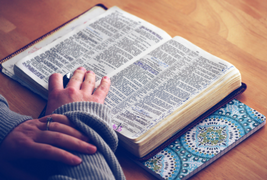 This class is topic and discussion based with a wide variety of themes. We prioritize learning, discussing, and growing the spiritual needs of each member through open, judgement free dialogues. This class emphasizes vulnerability, openness, understanding, and light-heartedness. There is a singular main topic each week, but a loose structure allows the class to go off on tangents if they are pertinent to an individual's questions or needs.